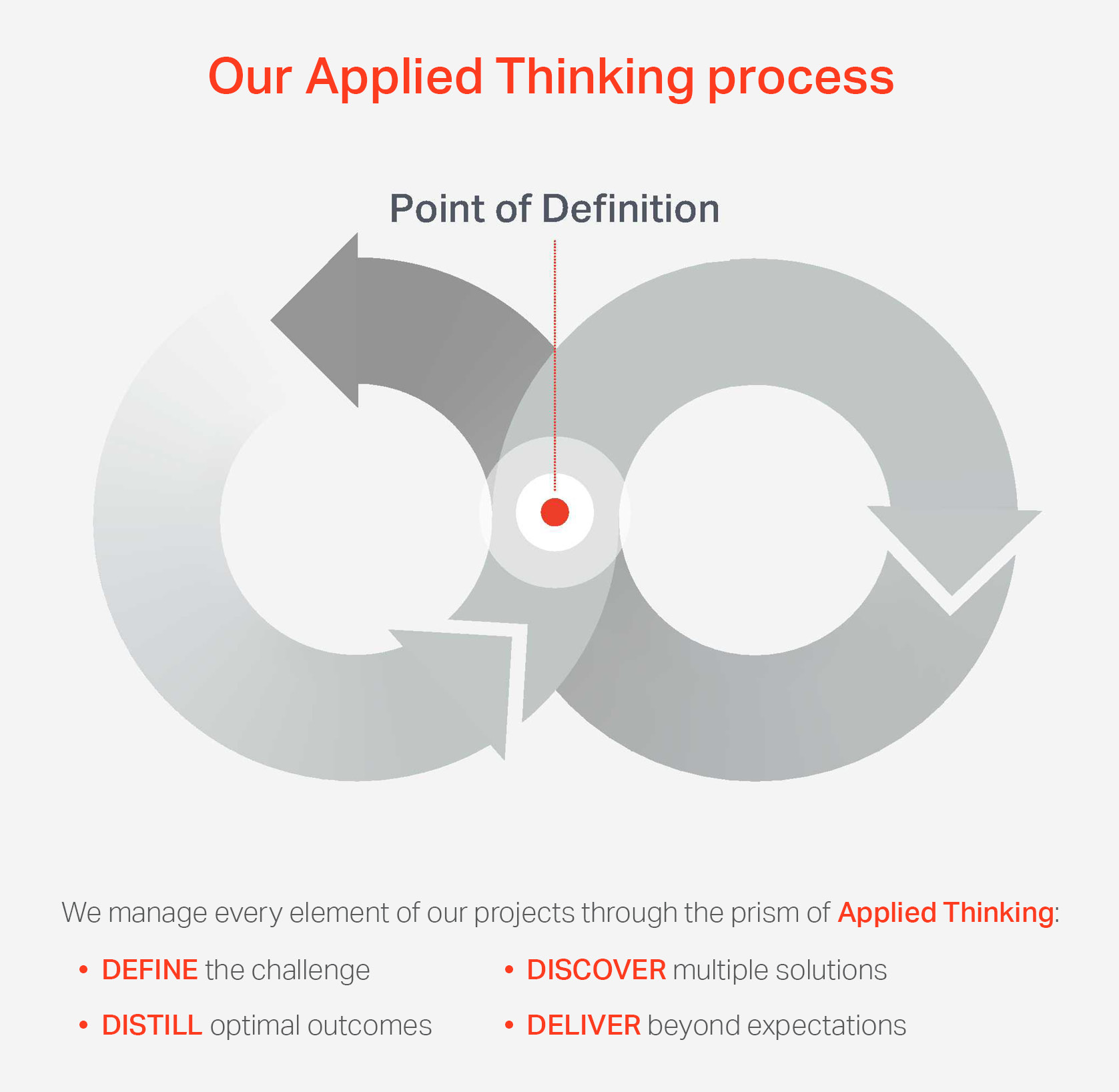 Applied Thinking
Converting Visions to Reality
We believe combining strategic and creative thinking is essential to delivering excellence in advisory, project and asset management.
The use of both our left brain and right brain capabilities – pragmatic and commercial on the one hand and imaginative and insightful on the other – is fundamental to our approach of Applied Thinking.
It's at the core of our business and it's what enables us to offer insightful and effective advice, solve more complex problems and expertly deliver a diversified range of projects from inception to completion.
We manage every element of our projects through the prism of Applied Thinking:
Define the challenge
Discover multiple solutions
Distill optimal outcomes
Deliver beyond expectations

Our advisors and project managers facilitate and encourage the best thinking possible from their project teams, creating an environment where innovation can flourish and outstanding outcomes are achieved.

Through Applied Thinking we remove chaos and disorganisation, provide protection from risk, support innovation, and ensure certainty in environments of high complexity…converting visions to reality.